Tips You Should Know With Season Change
As daytime gets longer, we see the signs of spring. Scalp feels it before we notice it by showing itchiness and tightness. After shampooing, blow the hair dry and use scalp restorer with gentle massage for relaxing and nourishing hair roots to get healthy, energizing hair.
juliArt exfoliating liquid shampoo acts as the core of E.C.H.O. treatment to soften and remove excessive oil secretion. By using juliArt exfoliating liquid shampoo, it balances the scalp environment and refresh hair roots to the healthy status. juliArt exfoliating liquid shampoo fits all kinds of scalp yet the frequency of using it depends on your scalp type. For oily scalp, use it once or twice every week and for rather dry scalp, it is suggested applying once every two weeks to get the best result of exfoliation.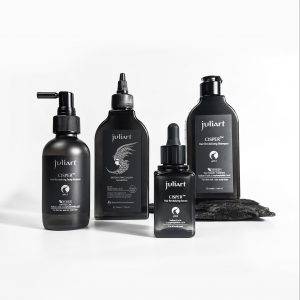 Choose the suitable shampoo for your scalp is another key to maintain healthy condition. When it comes to season changing, more dandruffs or more oily/itchy/tight feelings may occur. juliArt suggests choosing the corresponding shampoos and restorers with different seasons, in summertime, oily and sticky condition may get you annoyed while in wintertime flaky dandruffs and itchiness would be depressing. The selections of shampoos – oily balance, dandruff relief, ultimate density and sensitive soothing provide shampoos with all scenarios. juliArt cares the best of your scalp with varieties of products and treatments.
Meet The Writer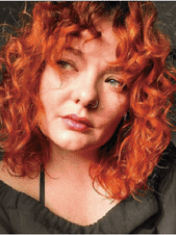 Evelyn Davies
A hairdresser, a content writer and like to share a professional treatment that works.